Variety of Study Guides Available
View all
LOOKING FOR YOUR BOOKLIST?
Scroll down to find your curated textbook list, easily found by school and by grade. Can't find it? Click on the navigation tab above that says 2023 SCHOOL BOOKLISTS.
2024 BOOKLISTS | St Dominic's School for Girls
2024 BOOKLISTS | Saheti School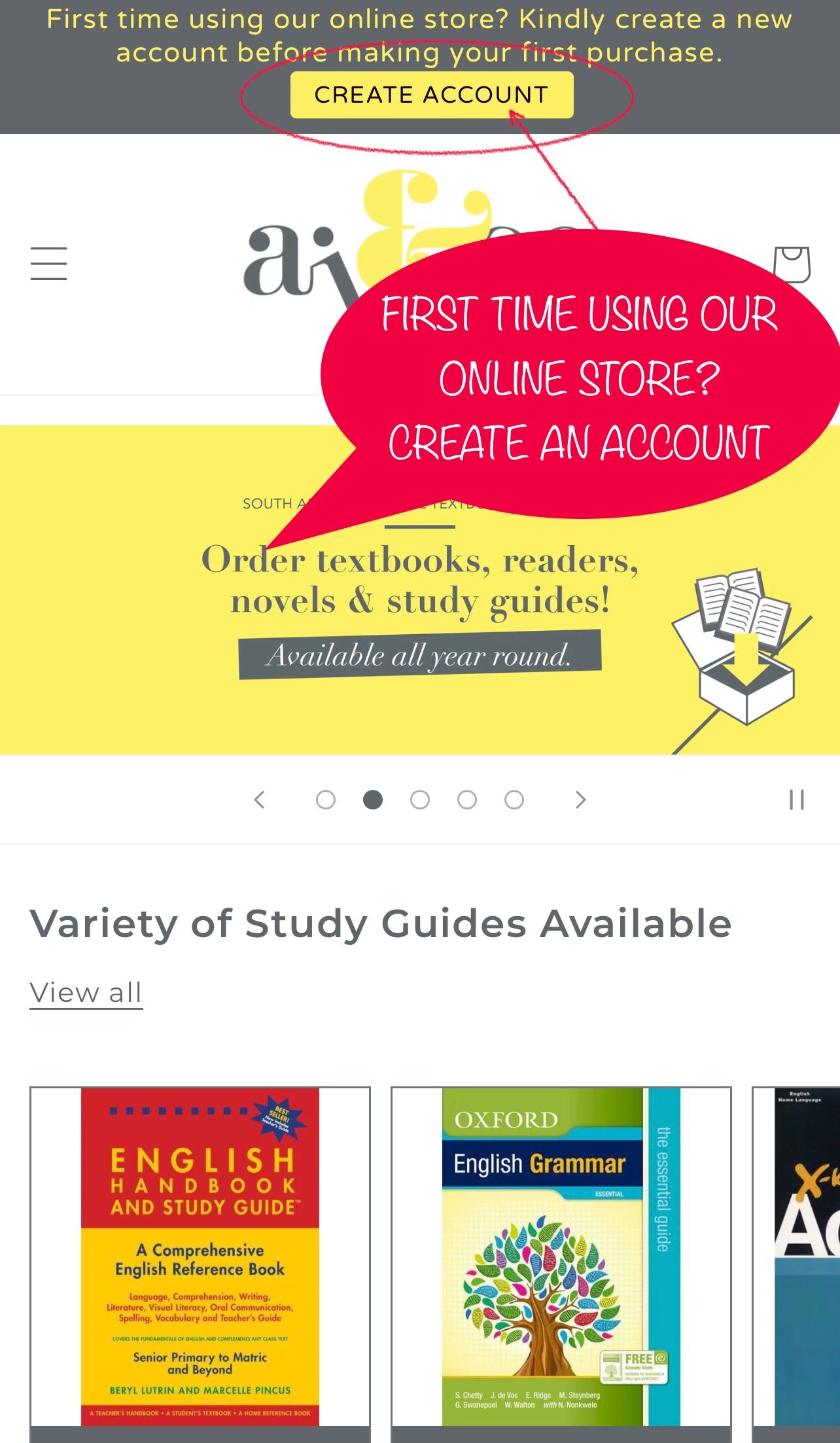 NEED HELP PLACING YOUR ORDER?
We here to help. Take a look at our step-by-step customer guide on how to efficiently place your order with us.
STEP-BY-STEP GUIDE
ABOUT US
aj&co services schools and customers throughout South Africa. We offer both online shopping and bulk buying options for schools.
aj&co, commonly known as Amanda Johnson & Company, was officially established in 2005 by Amanda and Rodney Johnson. Having freelanced as a bookseller for a number of years for various companies, Amanda specialised in school and educational books as well as customer care and service, whilst Rodney brought his business and accountancy skills to the table. Over the years, with the hard work of Amanda, Rodney, and their small team, the business has grown to become one of the most trusted textbook suppliers in South Africa. Today, aj&co counts as regular customers a substantial number of private and government schools, as well as many regular individual parents and teachers, who return year after year to procure their children's or students' textbooks. As a specialist textbook supplier, aj&co represents all the major educational publishers in South Africa, as well as a significant number of smaller publishing houses and desktop publishers. Working closely with the publishers enables us to deliver the best service at the best price point!
CONTACT US FOR MORE INFO